Testimonials
Testimonials
Janette Stark – Survivor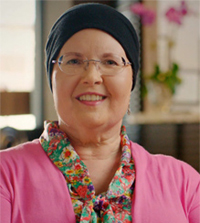 Husbands often find themselves feeling helpless when their wife is diagnosed with breast cancer. But Janette wanted her husband, Greg, involved from the very beginning. After deciding she would have a double mastectomy to remove the cancerous tissues, she and her husband decided to learn more about breast reconstructive surgery.
"The plastic surgeon went over all of the different procedures with me, and I quickly knew which one I wanted," said Janette. "But I went home and presented all of the options to my husband and without influencing him, we both agreed on the same procedure."
Janette had found a lump in October 2013 and by November her surgeries were scheduled. On December 12, Dr. Kelly Dempsey performed a bilateral mastectomy at Westside Surgical Hospital & Breast Center. She also had tissue expanders put it to help with the future reconstructive surgery. Then on February 27, 2014, Dr. Jay Shenaq performed the DIEP flap breast reconstructive surgery, which lasted over 10 hours.
"I wanted to get rid of any opportunity for recurrence of the cancer and opted for a bonus tummy tuck," says Janette, whose husband was by her side through all of the surgeries.
Janette's experience at Westside Surgical Hospital & Breast Center was wonderful.
"From the minute you pull up to the hospital, they take care of you," said Janette. "They have free valet parking. They greet you at the front and they escort you everywhere you need to go. You feel special. You don't feel like a number; you feel like a person. It's so reassuring."
Janette was thrilled that the hospital staff took just as good of care of her husband, Greg, as they did her. "Greg got to stay with me the whole time," said Janette. We got pretty close to the food service staff and the nurses were wonderful."
A few weeks after the reconstructive surgery, Janette found a purple spot on her skin near the incisions. Her doctor took a biopsy of the tissue. In a very short amount of time the cancer had come back aggressively, and Janette had to have 6 rounds of chemotherapy and 36 rounds of radiation, which she just finished.
She's not quite ready to call herself a breast cancer survivor, but she will proudly adopt the title whenever her doctors give her the all clear.
---
Adriana Zamora – Survivor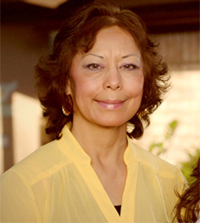 Living a healthy life is important to Adriana. She takes good care of herself and routinely does breast self-exams. A few years ago, she found a lump in her breast and, after a mammogram, the doctor told her it was fibrosis and to come back next year. After a year, she became concerned about it, went back for a mammogram and again was told it was fibrosis.
"My intuition told it was something else and I was still worried about it," said Adriana. "I insisted on seeing a specialist and he did an ultrasound."
Adriana's intuition was correct. The ultrasound found calcification in another area of her breast. The lump she had been feeling was indeed fibrosis, but calcification found in the ultrasound indicated something worse. After a biopsy on March 25, 2013, she found out she had lobular carcinoma in one breast.
"I talked to a friend who had had breast surgery previously and she said that Dr. Kelly Dempsey was fantastic," said Adriana. "She was wonderful. She spent about two-and-a-half hours talking to me. After telling me that this was not a death sentence, she prayed with me. She was a Godsend. She's the one who recommended Dr. Shenaq for my reconstructive surgery."
When Adriana met with Dr. Dempsey she was told that the cancer was very aggressive and that it would most likely mirror itself on the other breast. "I had to decide whether I wanted one breast removed or both," said Adriana. "I am a woman of faith and I prayed really hard about it. I decided that I didn't want to spend my life worrying when it would happen on the other breast. So I felt led to have the double mastectomy."
Following the bilateral mastectomy and insertion of tissue expanders, Adriana went through chemotherapy and radiation. She will finish up her breast reconstructive surgery in early 2015 with Dr. Shenaq.
"Dr. Shenaq told me that Westside Surgical Hospital was the place that had the best equipment and he insisted I have my surgery there," said Adriana. "He is perfectionist, so I figured that if he wants it perfect then I'm in good hands."
Adriana was thrilled with the individual care she received at Westside Surgical Hospital. "From the people in the parking lot to the receptionists, to the doctors and nurses, everyone wanted to take care of me," said Adriana. "It's the best place. Maybe because it's a small hospital, everything is on point and they are sympathetic to what you're going through and to your pain."
---
Marilyn Arceneaux – Survivor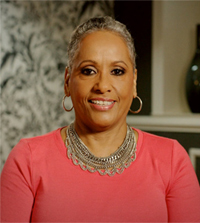 Marilyn is a two-time breast cancer survivor. The mother of two children and full-time nurse had no family history of breast cancer, but because her father had died of prostate cancer, she was always a little more aware of cancer and would routinely check her breasts for lumps.
Her journey with breast cancer began one evening on her living room sofa. "My daughter wanted to watch a movie and when she jumped on the sofa, her elbow hit me in the breast," said Marilyn. "I felt excruciating pain for a few minutes and then it was really sore for days."
When she came back from her well woman exam with no signs of lumps, she played it safe and scheduled herself for a mammogram, which came back negative. However, some additional tests were run and she was told she had Stage 4 extremely aggressive cancer in one breast.
Marilyn decided she would wait five years before reconstruction. She didn't want to go ahead with reconstructive surgery on her one breast if there was a risk that the cancer would return in the other breast. Unfortunately, cancer did appear in the other breast and when she had her second mastectomy, she scheduled her breast reconstruction with Dr. Jay Shenaq.
"Dr. Shenaq truly cares about his patients," said Marilyn. "He is very meticulous about his work and has incredible bedside manner."
Marilyn was particularly impressed with the nurse-to-patient ratio. She was comforted to know that she had the same couple of nurses her short stay in the hospital. She got to know them by name and said they were so helpful and caring. Marilyn was also impressed with the housekeeping staff.
"One of the housekeeping staff asked me if I wanted anything," said Marilyn, "and I said, 'I really want a cup of coffee,' but she looked at me and said, "No, Miss Marilyn, you know you can't have coffee or anything with caffeine in it.
"Westside Surgical Hospital is an amazing hospital," said Marilyn. "It's the absolute truth. The staff is absolutely wonderful and they clearly love what they do. From the time you walk in that front door, everybody is smiling and happy."
---
Jeni Zamora – Daughter of Survivor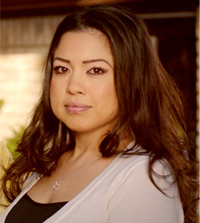 Though she has never been diagnosed herself, Jeni has seen firsthand how breast cancer affects, but can also unite, a family in the worst of times.
Just two months after her mother, Adriana, told her family that she had been diagnosed with breast cancer, Jeni found out she was pregnant with her first and only child. "Ironically, because of her chemo and my pregnancy, there were days when we both felt nauseous, tired, and experienced difficulty getting out of bed to start the day," said Jeni. However, together they pushed through it for each other and for the baby coming soon. She felt this gave her mother more motivation to get up and fight every day.
Luckily, on the days when the struggle felt too heavy to bear alone, Jeni's grandmother, Evelia, was there for her and her mother. Evelia supported Adriana by attending every chemo and radiation treatment especially those when her granddaughter had her own doctor visits to attend. Jeni didn't realize how an 80-year old woman could find the strength to volunteer all her time and effort to be there for everyone she loved. It wasn't until her daughter, Ava, came into the world that she had revelation: "A parent, especially a mother, will do anything for her child," she said, "no matter the age or sacrifice you have to make."
These three women created a new bond through sitting in hospitals for such a long time, waiting for baby Ava to be born and cheering on Adriana as she battled for her life. For these ladies, they were all surprised and thrilled by the individual care and comfort Adriana received at Westside Surgical Hospital. The staff not only took care of her, but they also took care of her family while she was there. "Maybe it's because it's a small hospital, everything is on point and they are sympathetic to what you're going through and to your pain," said Adriana.
With a pregnancy and a cancerous diagnosis aligning in the same year, struggle, perseverance and hope united this family of women to pull strength from one other. As Adriana finishes up her breast reconstructive surgery in early 2015 with Dr. Shenaq, Jeni looks back on this cancer journey with her family humbled and thankful. "Through a journey we could have never imagined, this experience has brought our 4 generations together and built an unbreakable bond," she said. "In some ways, this is a bittersweet close. We will cherish it forever."
---
Yamileth Mora – Survivor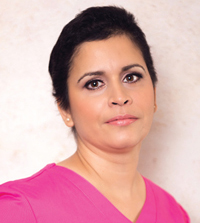 The first time Yami heard these words, she knew it was bad news. The 36 year old surgical tech called to get her mammogram results, and she was asked to return for "another look." After her ultrasound, the radiology tech came into her room, visibly concerned. "The doctor needs to talk to you," she said. Yami knew from her tenure as a surgical tech that usually the technologists delivered good news, and the doctors delivered bad news.
Yami is employed at Westside Surgical Hospital as a surgical technologist. She is proud to work alongside some of the finest surgeons in Houston. During her assists in surgery, she is most proud when she "can read their mind, and knows exactly what instruments they need next." Her on-the-job happiness comes when she learns that the patient is recovering well after surgery – and that Yami played a role in that. Westside Surgical Hospital is a multi-specialty hospital near southwest freeway and Weslayan, with a special focus on breast health.
Yami first noticed pain in her breast in June of last year. The confirmation of a cause for concern came during work on a surgical procedure at Westside Surgical Hospital. "The doctor performed a mastectomy of a patient's cancerous breast, and I asked if I could feel the tissue of the breast just removed. As soon as I felt the swollen tissue and saw the enlarged blood vessel, I immediately recognized the familiar feeling from my own self breast exam."
At that moment, Yami told herself to just ignore it – let it go.
"I felt I didn't have time to deal with it. I have work and family obligations. The idea of breast cancer was not in my plan."
Yami is the hardworking mother of two young boys and she and her husband stay busy between their jobs, the children and family commitments.
Ultimately she scheduled her well woman exam, and she was given an order for a routine diagnostic mammogram. "I didn't tell my doctor about the pain I was experiencing, so he didn't urge me to schedule it right away." Instead, Yami went home and placed the order on her bedside table, thinking she would get to it when she had time.
At home, Yami is married to the love of her life for 16 years. They have two delightful boys: Bryan, age 13 and Alan, age 10. Bryan never realized it, but his volleyball injury probably saved Yami's life. When Brian needed to see a plastic surgeon for his hand surgery, Yami – being a busy and efficient mom – scheduled her mammogram for the same day as his surgical consult. "I figured that since I'm already taking time off work for his doctor visit, this is a good time to get my mammogram."
Three days later, Yami got the call to come back in. After a 3D ultrasound and a biopsy, Yami waited anxiously for the results. Unable to wait any longer, she called her doctor's office from work at the Westside Surgical Hospital. Fortunately, Yami's good friend from nursing school, Celina, answered the phone. It was then that she heard the dreaded words again. "The doctor needs to talk to you."
Yami scheduled an appointment for the next day to get her results. "I knew. I knew it was bad news. You don't schedule an appointment to get test results when everything is fine."
Yami's appointment confirmed her worst fears. Yami learned she had a 2 cm stage 1 mass in her right breast. She needed surgery as soon as possible, and she could think of no one better suited for the job than the excellent surgeon she assisted at Westside Surgical Hospital. Yami worked the rest of her shift with strength and courage. As she walked out of the hospital that night, the cascading tears flooded her cheeks. She cried all the way home, and walked into her house, exhausted from the bawling and scared to deliver the news. Her husband spotted her immediately. "I have cancer," she told him. He reached out his arms and just held her, saying nothing and just letting her cry.
The next morning at work, Yami scrubbed in, and Dr. Elizabeth Bonefas walked in to prepare for a breast surgery. "I took one look at her, and said. 'Dr. Bonefas, I have cancer. Can you please treat me?" said Yami.
Dr. Bonefas didn't hesitate. She placed her gentle gloved hands on Yami's tender frightened face, and said,
"Don't worry, dear. I will take care of you."
Yami instantly felt relieved. She elected to have a double mastectomy with Dr. Bonefas and breast reconstruction with Dr. Abdel Fustok at Westside Surgical Hospital. Within days, her supportive co-workers learned of Yami's diagnosis and upcoming surgery. They walked alongside her at that year's Komen Race for the Cure as part of the Westside Surgical Hospital team. After surgery, Yami awoke to find her room flooded with flowers and cards from her friends at Westside Surgical Hospital. Later she learned that her co-workers had also started a collection to help Yami with the cost of her treatments. Their incredible support and love gave Yami the strength she needed to face this scary battle toward survivorship.
Now, one year later, Yami can hardly believe the roller coaster her life has taken. She has undertaken two surgeries, chemotherapy, Herceptin, and multiple consults for side effects she is experiencing with numbness in her hands. Every day is a struggle, but Yami is stronger than ever before.
She now approaches work with a new perspective. "I tell patients to pray. Get peace in their hearts, when they think they are at the lowest point. Now I understand."
"I hope that by telling my story, I can affect at least one woman who knows something is wrong, but chooses to ignore it, like I did," says Yami.
"Please don't let it go – please act on your concerns. If the doctor needs to talk to you, just know that it may seem bad at first, but knowing the bad news is the first step to taking action."
---
Janice Oncale – Survivor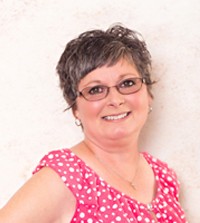 Janice is a vibrant, energetic woman who radiates health—a testimony to the success of the care she received at Westside Surgical Hospital. She credits Dr. Sean Boutros and Dr. Jo Pollack with her excellent recovery.
Janice's procedures at Westside included a right mastectomy and reconstructive surgery, including nipple reconstruction, early in 2014.
During the process, Janice found that her faith increased. "You just never know. I wake up in the morning and I thank God. I take one day at a time." Her hope is that her daughters will not have to experience breast cancer, but is glad they now are aware of their risks. She had just welcomed a grandson two years prior to her diagnosis and wanted to be there for him and watch him grow.
"My grandson didn't like my wig," she laughs. "He'd tell me, 'I don't like, Granny! Take it off!' So, I gave him his wish."
When asked how her life has changed since her experience with breast cancer, Janice says that the most profound difference is that she used to take life for granted, but appreciates it so much more now.
"I don't let little things bother me anymore," she says.
To patients who have been recently diagnosed, Janice advises, "Have strength, have faith, and talk. Don't bottle it up. Get a second, even a third opinion if you need to. Feel comfortable with your doctor. Once you find your doctor, you'll feel so much better."
---
Jeannine Buller – Survivor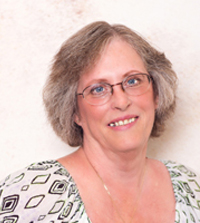 Undergoing a double mastectomy and breast reconstruction surgeries is no small feat. But Jeannine forged ahead with grace, knowledge and faith. Jeannine did a lot of research prior to choosing her surgeon, and she ultimately chose Dr. Mark Schusterman and had her procedure performed at Westside Surgical Hospital. Dr. Schusterman was the first Chairman of Plastic Surgery at MD Anderson cancer center, and he was a pioneer of Jeannine's chosen "DIEP flap" procedure.
The DIEP procedure uses skin, fat and blood vessels from the lower abdomen to reconstruct breast tissue following a mastectomy. Jeannine preferred using her own tissue rather than implants stating with a big smile, "These are all mine – 100% real!"
Jeannine's experience at Westside Surgical Hospital was surprisingly impressive, and she was not expecting the level of sophistication and warmth she immediately felt at Westside Surgical. "I appreciated the security escorts to leave the first floor. It made me feel safe and demonstrated they took my privacy very seriously." Jeannine was especially complimentary of the staff who cared for her.
"They treated my family like their family, and the nurses went above and beyond with immediate responses to me – and always with a smile."
Jeannine enjoys the opportunities to bond with other survivors at the Westside Surgical Hospital support group. One of her favorite experiences was through an online support group, when a member asked, "I'm getting my surgery at Westside Surgical Hospital. Can anyone tell me about it? I'm nervous…." Jeannine was thrilled to help out a fellow survivor, and she gave the future patient detailed information about the smooth and quick pre-op and admission procedures, delightful staff, and modern atmosphere. "It feels good to help someone else going through what I went through," said Jeannine.
---
Joyce Jensen Laws – Survivor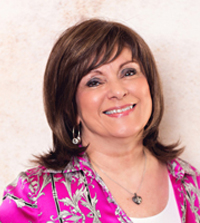 Joyce is a true survivor. 20 years before she came to Westside Surgical Hospital, she had already survived one bout with breast cancer following surgery, chemotherapy and radiation. Then, shortly after a mammogram that had been clear, she found a lump. "The mammogram may have shifted the lump so I was able to find it on my own," Joyce explains.
An ultrasound showed lobular breast cancer, a type unable to be detected by mammogram alone. A biopsy confirmed the findings of the ultrasound.
Joyce's friend recommended Dr. Sean Boutros, as she'd been treated by him at Westside with excellent results. Joyce is also thrilled with the treatment she's received, and is still undergoing a few procedures.
Her care at Westside Surgical Hospital has also benefited her daughter. As Joyce tested positive for the BRCA1 gene mutation, which increases the risk of breast cancer, her daughter is now aware of her own risk and may ultimately opt for preventative surgery.
Joyce recommends Westside to anyone facing breast cancer. Her recommendation to new patients is to sit down and interview Dr. Boutros.
"He will give you the feeling that he's going to work to make sure everything turns out the way it should," she says.
As for Westside Surgical Hospital, she adds, "They work with your insurance company very well. You receive very individualized treatment, you're in your own room, and you and your loved ones are made very comfortable. Oh, and the food is good! The size of the hospital really lends itself to more individualized attention."
---
Leiselle Sadler – Survivor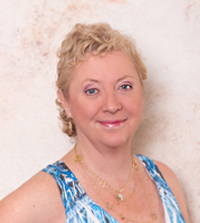 Leiselle's face lights up when she tells the story of her experience at Westside Surgical Hospital. Her surgeon, Dr. Sean Boutros, and the hospital staff cared for her as if she were family. Leiselle's care team made her feel very much at home, and she appreciated Dr. Boutros' faith and compassion.
"Cancer is a formidable force," Leiselle says. "I was determined to deal with it with a sense of humor, a sense of style, and a positive attitude." When she found Westside, she found more than just a staff, but a group of allies who were there to support her each step of the way.
Leiselle chose Westside Surgical Hospital for a mastectomy and reconstructive surgery. She refers to her initial conversation with Dr. Boutros as "astonishing and focused," one which made her realize she was in highly capable hands. "He has an amazing talent and a kind spirit, and he shared that with me. He is a wonderful surgeon," she says.
Leiselle has many kind words for the staff as well, particularly the nurses. "I'd call them often, yet they were always so kind, gentle, efficient, and friendly, no matter how many times I'd call them. They were so comforting. Nobody wants to come back to a hospital, but the staff made Westside a place you want to come back to."
Through her four surgeries and one hospital stay, the amenities and exceptional care offered by Westside made her journey through healing as pleasant as possible. She sums up Westside by saying, "It's like going first-class rather than flying coach."
Leiselle offers this advice to new patients: "Have a positive attitude. Challenge your cancer. Know that you're going to get through it because you have the best doctors and nurses and you are in the best hospital."
"Do it with style. Buy the best hats and scarves and jewelry," she adds with a smile.
---
Virginia Chavez – Survivor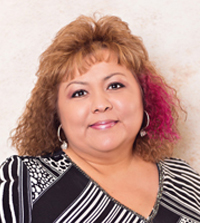 Virginia is a jovial and passionate person – she didn't skip a beat when she got the news she had breast cancer. Once she heard the "C" word, she remembers her brain shutting down and her ears falling deaf. "All right, doctor. Here's what we're gonna do. I want these babies cut off, and I want implants. My son needs me – I have to live!"
Virginia has two grown children and a 7 year-old son at home. She recalls her first thought in the doctor's office that day. "He's just a baby. I'm not done with him yet – there so much more for me to teach him. He needs me!" said Virginia.
Virginia began her visits with surgeons, oncologists and patient liaisons at MD Anderson. Ultimately, she felt frustrated with the doctors trying to talk her out of any surgery other than a lumpectomy. She knew in her heart that she needed to get her breasts removed. As it turns out, she was right.
Once she was referred to Dr. Shenaq at Westside Surgical Hospital, she immediately truly loved him.
"He's like a dad to me. It was obvious how much he genuinely cared for me and for my family. For some reason I believe I captivated the human in him."
While staying in the hospital, Dr. Shenaq came to facilitate Virginia's post-op care three to four times a day. "Doctors just don't do that!" exclaimed Virginia.
Virginia's satisfaction extended to the helpful nursing staff as well. "I had the most adorable, attentive bubbly nurse. She was so diligent about making sure I was comfortable and always tucking in my blankets," Virginia remembered with a smile.
After her mastectomy, Virginia got the report she had strongly suspected. Rather than just one cancerous tumor as was told to her by her gynecologist, there were five cancerous tumors found in both of her removed breasts. Virginia is overwhelmingly glad she finally found a doctor to listen to her and perform the procedures she needed. She is very pleased with her saline implants, and more than anything else, she is grateful to have many more years with her son.
---
Stacie Thierheimer – Survivor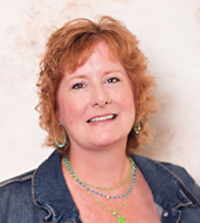 The last thing a patient wants to hear after a cancer diagnosis is a lot of "doctor lingo." This was true for Stacie, as she faced a mastectomy and several reconstructive surgeries in the weeks ahead. "Dr. Sean Boutros was very explicit, but not in medical terminology. He spent time telling me step by step what would take place during my treatment," said Stacie.
Stacie felt very comfortable with her decision to have her surgeries at Westside Surgical Hospital. She felt secure with visitors only able to access the first floor, and she really appreciated the warm and pleasant nature of the staff.
Although she had the option of implants, Stacie chose to have breast reconstruction using tissue from her abdomen for a more natural look and feel. She was opposed to having forging material in her body, and thankfully, Dr. Boutros was able to give her exactly what she wanted.
Looking toward the future, Stacie is excited to join the support group at Westside Surgical Hospital. She enjoys meeting new people and feels the support group will enable her to continue her emotional healing while the rest of her body heals physically. Her daughter will join her and thousands of other survivors representing Westside Surgical Hospital at the Susan G. Komen Race for the Cure this year.
---
Carol Roberts – Survivor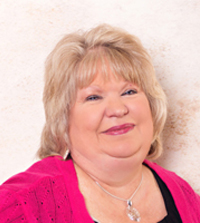 Carol works as an independent contractor, and her breast cancer diagnosis immediately caused her to worry about missing work. She has no medical leave; therefore, no work means no income. Because of her situation, Carol elected to have six weeks of radiation instead of undergoing a surgery with a long recovery.
Fortunately Carol's daughter pleaded with her mom to research surgery and find a way to make it work through her contractor status. After a lot of digging, Carol finally found the blessing she needed: she discovered a way to take medical leave for surgery and still keep her job once she recovered.
Although she had job security, Carol had no income for three weeks. With tears in her eyes, Carol recalls, "Not only did my sweet daughter care for me physically, but she and her husband financially supported me when I was unable to work."
Carol's mastectomy was performed by Dr. Shenaq.
"He was so attentive – he treated me like a queen. Whenever he visited me, he spent a lot of time talking with me and making me feel like I was a very important part of his day."
Carol thought the staff was extremely friendly and personable, and she even had photos taken with them before her discharge.
Following her diagnosis, there were many things Carol wanted to talk about with breast cancer survivors. Now she is an avid fan of the support group for cancer survivors at Westside Surgical Hospital. She is thrilled to have the opportunity to network, make new friends, and be a part of the group representing the hospital at the Susan G. Komen Race for the Cure.
Carol is planning to have her reconstruction surgery next month, and she requested a room facing Williams Tower. "There was something so peaceful and tranquil about waking up to that beautiful site. I'm so glad I got to share that morning sunrise with my daughter." When she inquired about her requested view for her upcoming surgery, she beamed ear to ear upon hearing, "Ms. Roberts, all our patient rooms face Williams Tower."