Mazor Robotics Training Lab
Mazor Robotics Training Lab
Westside Mazor Robotics Training Center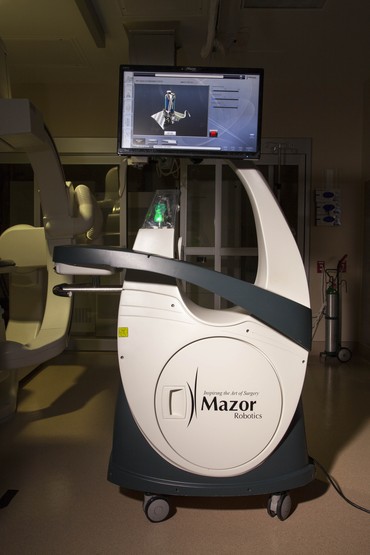 Mazor_1Recent advances in medical robotics technology have transformed spine surgery from a freehand operation to a state-of-the-art procedure with highly accurate precision. Resulting in better patient outcomes while increasing the accuracy in spine surgery, robotic surgery has become the preferred method for many spinal procedures from minimally invasive surgeries to reconstructive spine surgery for scoliosis and degenerative disc disease.
As a regional leader in robotic spine surgeries, Westside Surgical Hospital & Breast Center was chosen as a training center for Mazor Robotics Renaissance® Guidance System, the only FDA-cleared robotic device for spine and brain surgeries. Medical professionals can acquire and advance their skills in spine surgery through a highly collaborative surgical learning environment using our state-of-the-art surgical suites, advanced medical technology and hands-on training.
The hospital now has two of the eight Renaissance systems currently in use throughout Texas and two of the 36 units across the United States. Through our investment in education and technology, our philosophy of team work and the collaboration with our physicians, Westside Surgical Hospital & Breast Center offers the most advanced setting for spine surgery in the Houston area.
Using the Renaissance Guidance System's intuitive interface, physicians plan a spine procedure in a virtual 3D environment creating a surgical blueprint for the surgery. The system easily integrates into operating room workflows, and surgeons report that the system assisted them in surgeries that would have been much more challenging without the mechanical guidance provided. Additionally, the robotic system may lower the amount of fluoroscopy used for minimally invasive, deformity and revision cases.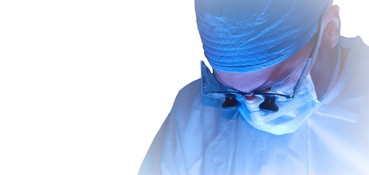 Participate in an upcoming robotics training session
Register Today!
Training Lab
The training lab is facilitated by a highly skilled representative from Mazor Robotics in collaboration with renowned spine surgeon Dr. Richard Francis, director of robotic surgery and training at Westside Surgical Hospital & Breast Center. During the first part of the training, physicians will review and participate in pre-operative planning with the Renaissance system's 3D software. Participants will then have the opportunity to test their skills and execute the surgical technique as they practice in a cadaveric lab. Participating surgeons will also have the opportunity to observe a Renaissance procedure with Dr. Francis, who is well experienced with the technology with over 100 procedures completed in his case series.
Westside Surgical Hospital & Breast Center welcomes orthopedic and spine surgeons to take advantage of this technology-enhanced operating technique and our hands-on training to advance their medical development and grow their practice.
To learn more about Mazor Robotics and their Renaissance Guidance System, please visit their website.